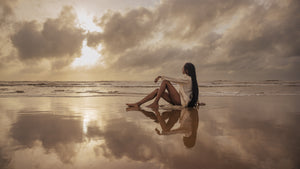 CRAFTING BEAUTY WITH PURPOSE
At LilaBare, we believe that clothing is more than just fabric stitched together; it's a story, a journey, and a commitment to the world we share. Our process isn't about quick trends or mass production. Instead, it's a harmonious blend of ancient craft, innovative technology, and
conscious choices. Here's how we craft beauty with purpose: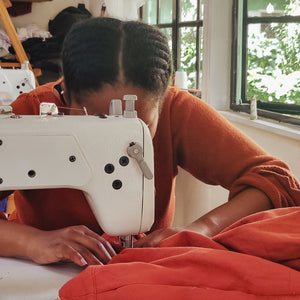 FROM ANCIENT CRAFTSMANSHIP TO MODERN INNOVATION
.
Our creations begin with a deep appreciation for the crafts that have stood the test of time. Inspired by the rich cultures of India andKenya, we honour the wisdom of traditional artisans. Each piece is a fusion of ancient techniques and modern design, a true representation of the past and present.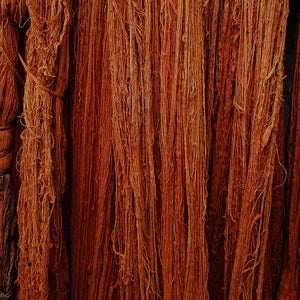 LOCALLY SOURCED, THOUGHTFULLY CHOSEN MATERIALS
The foundation of our clothing lies in the materials we use. We create our signature cotton from rain-fed, handloom naturally grown fibers
that embody the spirit of sustainability.
These fibres are then transformed through botanical dyes, with each thread carefully crafted as an ode to our love for the earth. With each piece, we redefine what it means to be fashion.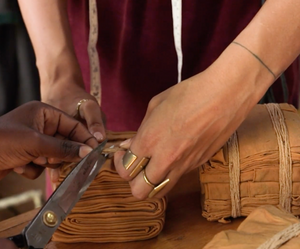 EMPOWERING COMMUNITIES, CELEBRATING DIVERSITY
Crafting our clothing is a journey that involves entire communities. We collaborate with skilled artisans, empowering them with fair wages and preserving their crafts for generations to come. Our designs are gender fluid and size-inclusive, celebrating the beauty of diversity and the uniqueness of every individual.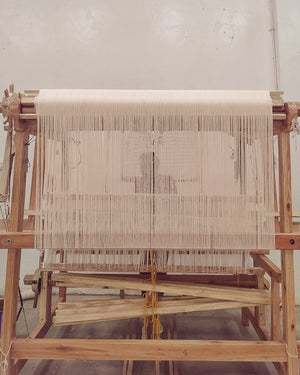 A JOURNEY OF TRANSPARENCY AND INTEGRITY
Our path is one of transparency and integrity. We trace every step of our supply chain, ensuring that each piece is not just beautiful, but ethical too. Our commitment to the environment is woven into every stitch, creating clothing that's not only timeless in design but also timeless in its positive impact.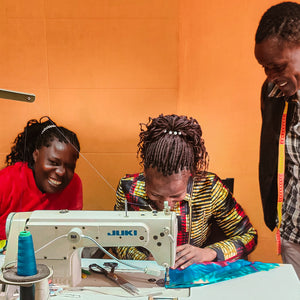 A GARMENT WITH A STORY
When you wear LilaBare, you wear a piece of history. Every garment has a story to tell – of artisans' dedication, of sustainable choices, and of a shared journey towards a better future. Our clothing is more than a fashion statement; it's a conscious choice to be part of a movement that's rewriting the narrative of the fashion industry.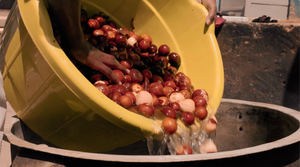 WEARING LILABARE, EMBRACING LEGACY
With each LilaBare creation, you're not just wearing a garment; you're embracing a legacy. You're celebrating the beauty of slow
fashion, the dignity of craftsmanship, and the joy of mindful living. Join us in crafting a world where every thread holds meaning, and every choice makes a difference.
Wear the Legacy, Crafted with Care.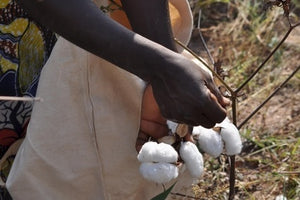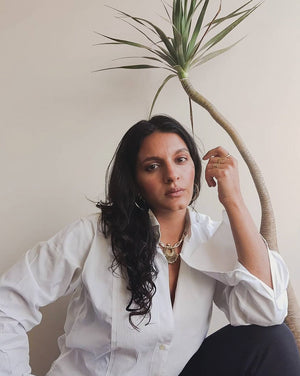 FROM THE DESIGNER:
"We don't inherit our land from our ancestors, we borrow it from our children."
When these words were spoken to me, my passion to innovate the fashion space grew bigger than ever. All our collections start with a deep exploration of the many cultures
and crafts that form the African continent and India. I am a 4th generation Kenyan of Indian-Kenyan lineage,
and my design process takes a considered approach that probes the synergies of these two distinct cultures that make up my identity. Through artisanal innovation, the aesthetic is nomadic functionality with an effortlessly elegant spirit. The pieces are designed to be a future heirloom; durable and timeless. Blurring the lines between cultures and genders, each conscious design encourages the expression of identity with fresh perspective.