MADE FOR THE MINDFUL
"Lila" is a Sanskrit world meaning 'the outcome of creative play', and "bare" 'raw, in its natural state': these are the founding pillars from which we create our clothing designs.
We revive & reinvent ancient textile traditions & local handcraft, creating pieces that are designed to last, crafting them with care alongside artisanal communities using natural resources & upcycling.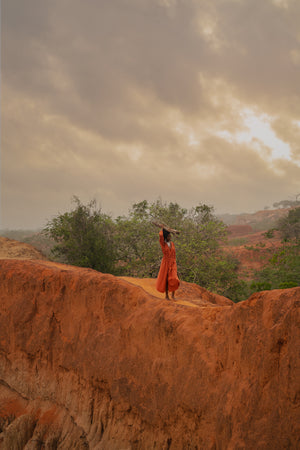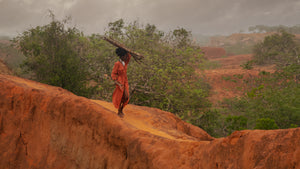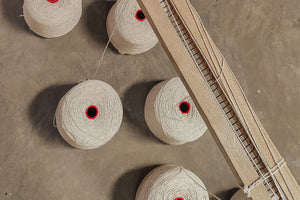 Regenerative fibres
We source rain-fed cotton from within East Africa. Originating from Uganda & Kenya, this cotton is ginned & spun in Kenya.

Being rain-fed, it requires no synthetic irrigation and therefore our precious water can be used for sanitation and human consumption.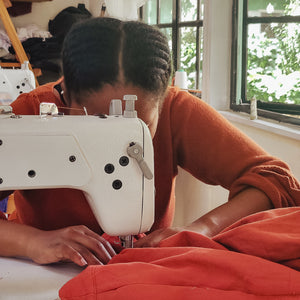 Locally Crafted
From our cotton farmers to our sewers, every component of
our creations is locally sourced, nurtured and made. Our signature textile is handloomed without machinery, and the rest are entirely made in Kenya.
We ensure that all members of our production value chain are paid a decent living wage and have excellent working conditions, with lots of natural light, greenery, access to financial support & healthcare.
Considering our impact at every level, our aim is to empower local community whilst minimizing our carbon footprint.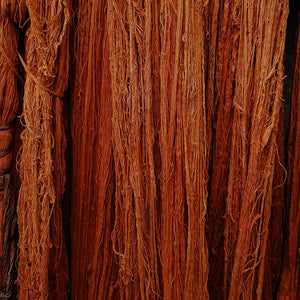 Natural dyes
An exploration of indigenous botanicals combined with ancient hand-dyeing techniques, we are working with the local agricultural sector & restaurants in our community; using their waste to extract pigments & dye our textiles. These naturally dyed fabrics make up over 80% of our clothing designs.
We have developed these techniques based on ancinet dyeing methods & years of research, training our artisanal partners on non-toxic, all natural and environmentally conscious dyeing.
All of our other fabric dyes are OEKO-TEX certified.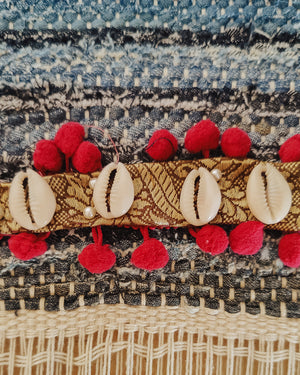 Upcycling: from your Grandmother's saris to the world's waste jeans
Each year, 180500 tonnes of secondhand clothing is 'donated' to Kenya, of which all of it is sold for profit in our local 'mitumba' markets. Of the clothing we receive, 10-40% ends up in our landfill. Alongside our partner, Africa Collect Textiles, we create accessories & details on LilaBare clothing using the excess denim fashion that would have otherwise ended up in our landfills.
We also incorporate vintage saris into our clothing line, designing one of kind kimonos, cover-ups, kaftans, cords & more. We use the excess in our trims and details in other garments as we have a zero-waste policy.
We are also re-using the post-production excess of a Kenyan leather bag manufacturer, Sandstorm, whose locally sourced & made accessories also offer a lifetime guarantee. We utilize their waste to create details on our clothing designs.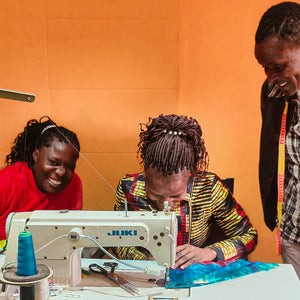 Made to last
Our pieces are made by our Kenyan artisanal partners.
LilaBare is designed & crafted with care to become your future heirloom. Our pieces know no gender, and we encourage fluid experimentation within your wardrobe choices. With this in mind, your future heirloom piece can be given with love to anyone who loves it. We also offer
free repairs for life, and welcome our pieces back into studio where we can rework or restore them for you.
REPAIR YOUR LILABARE
CIRCULAR FASHION
At the crux of all of our creations, we ask; when this piece reaches the end of its lifecycle after several generations and is not brought back to be remade, what does the land want to receive from it?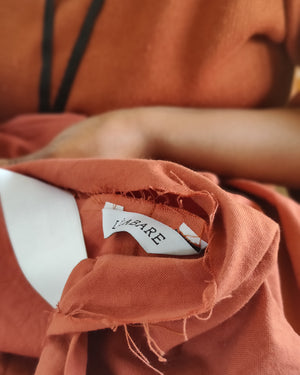 If our pieces end up in landfill, we are proud to share that there are zero toxic chemicals and the composition of our creations are all compostable. They ultimately give back to the earth in nutrients from our plant dyes, naturally grown fibres and recycled metal trims.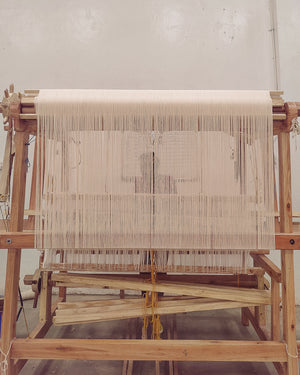 LilaBare's circular system empowers every living entity that goes into making purposeful clothing, throughout its journey from fruition and its entire lifespan.
We also believe in radical transparency, sharing our creations' journeys until you become a part of it. If you would like to know more, get in touch here.